Digital Testbook is founded by the team of highly IT expert and creative engineers. Digital Testbook is a platform in which everyone can check the level of your own skills. Digital Testbook is very helpful for students, teachers and trainers to test your own skills.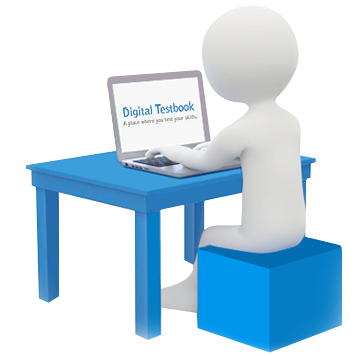 For example: Every student says that they are perfect in all subject but what happened at the result time. Actually they suppose that they have read everything in their subjects but they have not any way to check that how much they understood or got it. They need any revision or not or any other way to learn their subject or what ? Digital Testbook is provide a perfect way to check your own skills very easily. The process of test the skills is very simple, Everyone can register yourself and after it login and test the skills.
Our main mission to provide online solution to everyone to test your own skills.
Why Digital Testbook?
We provide a unique services to test your skills.
We provide quality test opportunities at education.
We provide credible, relevant and effective tests services.
Quality education programs to deserving students.
We also work as a consultancy firm to boost your career.